Volkswagen Scirocco was determined to be a success. Spurred on by the fall of co-producing the 924 with Porche, VW produced its first ever sports coupé.
Like the Golf, the Volkswagen Scirocco was styled by the famous Italian designer Giorgetto Giugiaro and VW had high hopes for its Karmann Ghia replacement. To ensure it would not be a mechanical replica of its hatchback sibling, VW extensively reworked the Scirocco's underpinnings to guarantee it would be a very different car in both handling and ride. The hard work paid off and, after its launch in 1974, the world's motoring press hailed the new Scirocco, praising its excellent handling and unique sporty feel.
The Scirocco was based on the floor plan, engine and suspension of the Golf, which it preceded by some months.
At launch, buyers had the choice of two fourcylinder engines a 50bhp 1093cc engine and a 1471cc unit, which was available with either 70bhp or 85bhp. Front disc brakes came fitted as standard and all models had rack-and-pinion steering. All had single overhead camshafts and were water cooled. Standard models also featured a four-speed gearbox, but a fivespeeder was available as an option, along with other 'extravagances' such as air conditioning.
Production numbers were initially kept low as Volkswagen looked to test the reliability and underpinnings of the upcoming Golf, but there was no denying that the Wolfsburg-based company had a winner on its hands and production increased in the following years.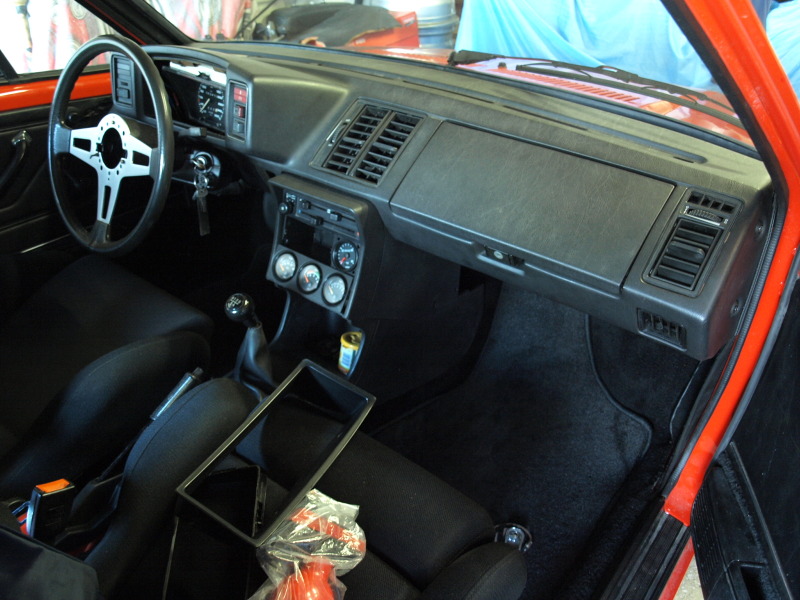 In 85bhp guise, the Scirocco was a decent performer, but it wasn't until the emergence of the 110bhp unit with fuel injection that this German coupé began to realise its true potential.
Capable of reaching 60mph in 8.8 seconds, and boasting a top speed of 115mph, the Scirocco became a top performer. Returning 30mpg, it was also cheap to run, and with the shadow of the oil crisis still looming large, this found favour with the car-buying public. Even six-cylinder rivals found it hard to compete, and soon the Volkswagen Scirocco was giving cars such as the BMW 3-series a run for their money.
From 1974 to 1981 the Mk1 Scirocco had a number of trim options, but the true king of the range was the Storm. Launched in the late 1970s as a UK-only model, the Storm gave the Scirocco full leather trim, a front body-coloured Zender spoiler with integrated airdams, and multi-spoke alloy wheels. The final Mk1 Scirocco Storm was produced in 1981 and it proved a fitting climax for the first generation of this fine car.