The first TVR to bear the Tuscan name may be as pretty as it is rare, but it packs a serious punch. 
Parts-bin trim includes tail lights from a Mk II Ford Cortina
The long overdue replacement for the Grantura caused quite a stir. Previous models had never packed anything more powerful than a Coventry Climax, Ford or BMC four-cylinder engine. So finding a 195bhp 4.7-litre V8 (more than 270bhp on some US-market cars) that could push the little car all the way to 155mph and, on later models, a 136bhp V6 that could top 125mph, proved too much of a handful for some buyers, and the Vixen that replaced it reverted to four-cylinder power.
VITAL STATISTICS
TVR TUSCAN V6
Engine 2994cc/6-cyl/OHV
Power ([email protected]) [email protected]
Torque (lb [email protected]) 173lb [email protected]
Top speed 125mph
0-60mph 8.3sec
Consumption N/A
Gearbox 4-speed manual
WHAT TO LOOK FOR
BODYWORK & CHASSIS
The Tuscan uses a GRP body that is obviously impervious to rust, but crazing or cracking in the gelcoat is a sure sign of previous accident damage that hasn't been repaired properly – quite a common problem on these often tricky- to-handle little cars, and especially the V8. The tubular steel chassis can rot with the best of them, though, so make sure you take a peek underneath.
Build quality was never a strong point with these cars, and while most survivors are likely have been subjected to a proper restoration by now, check for mile-wide panel gaps and missing trim. This latter model isn't quite so much of a problem, as many of the trim items are shared with other, more mainstream cars – rear lights are shared with the Mk II Ford Cortina, for example.
ENGINE
Tuscan power came courtesy of some seriously potent engines, and both the V6 and V8 are extremely tough units that can withstand huge mileages with proper maintenance.
The 4.7-litre (289ci) Windsor V8 is closely related to the engine used in early Mustangs, and is as bulletproof as any other small-block V8. The V6, meanwhile, is Ford's familiar and easy to work on 3.0-litre Essex, as seen in both the Zodiac and Capri among many other models. Both engines have plenty of tuning potential and huge parts back-up.
Common faults on maltreated cars include worn valve guides and/or piston rings (look out for oily exhaust smoke). Poor or erratic idling is often as a result of a damaged distributor or contact breaker points, while excessive under-bonnet heat can cause fuel vaporisation, making an aftermarket electric fan
a wise investment.
RUNNING GEAR
One area where the V6 and V8 cars do differ noticeably is in terms of their brakes. Where the V6 used front discs and rear drums, the V8's greater power warranted better stopping power in the guise of all-round disc brakes.
Make sure that the suspension is up to scratch, too – even the rare longer wheelbase models can oversteer seemingly at will in unpractised hands, so tired dampers and worn track-rod ends will simply make matters worse. Get any prospective purchase up onto a lift and have a good poke around. Better still, get a marque expert to do it for you.
Gearboxes have proved strong over the years, although any car that has seen hillclimb or track day use may well be suffering from weakened synchromesh by now, with the upshift into second particularly prone to related crunching.
INTERIOR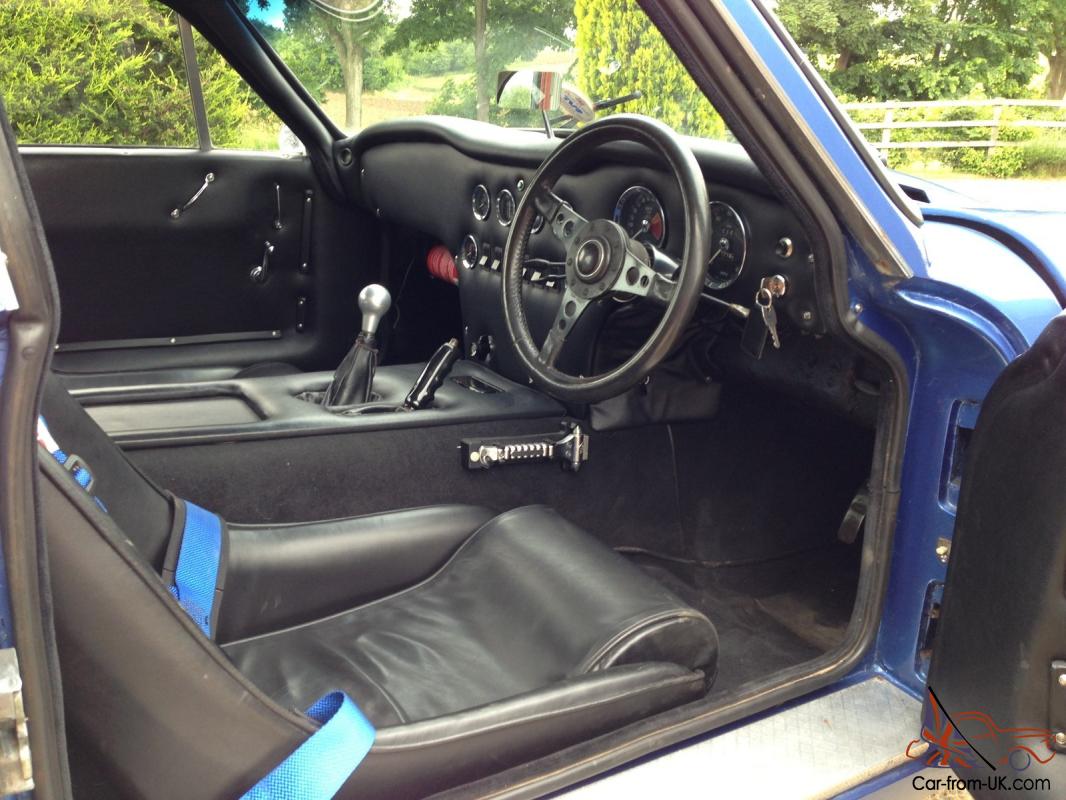 This is where you need to be particularly vigilant when assessing a prospective purchase, as the TVR trim build quality has never entirely inspired confidence.
One of the biggest issues concerns cabin ventilation, which can be average-to-poor on both models, but particularly problematic on the V8s, which generate an enormous amount of heat. It was a problem when the cars were new, and short of expensive and/or Heath Robinson-ish attempts to remedy the situation by previous owners, you'll probably just have to put up with it.
These cars are very popular with the motor sport fraternity, so cars in wholly original condition aren't always easy to find, especially given their general rarity. If a car has spent time on-track, then bucket seats, re-trimmed dashboards, different steering wheels and similar modifications may compromise
a cosy cockpit, so do make sure you fit inside!
OUR VERDICT
This era of Tuscan was still under the remit of TVR legend Martin Lilley, so they're considered among the best of the breed by marque aficionados. They're also very pretty, very rare (just 174 models were sold from 1967-1971) and pack a ferocious punch. The thunderous V8s, in particular, are almost absurdly fast, if prone to snap oversteer.