There's no reason not to love Vauxhall Victor FE despite some short of expectation of buyers before.
Produced by General Motors from 1957 to 1976, the Vauxhall Victor FE was introduced to replace the Wyvern model and became Britain's most exported car. With a body style derived from the '57 Chevrolet Bel Air, the original Victor was dubbed the F series with a production of more than 390,000 units.
The FB ran from 1961 to 1964 but only achieved sales of 328,000 vehicles after it faced fierce competition from Pontiac, Oldsmobile and Buick in the US.
The FC (101) took over the Victor reins from the FB in 1964, and sold nearly 240,000 in its three-year life. Curved side windows – a first for Vauxhall – opened up interior space, while prominent chrome sunk into the front bumper hinted at a US influence at Luton.
Released in 1967, the FD was first launched at the British Motor Show but suffered from poor on-road performance and durability. Consequently, only 198,000 units were produced until it was superseded by the FE in March 1972.
Vauxhall's FE was the last car created under Luton's autonomy from German, Opel-based designs. It's large, spacious, has a comfortable ride and a decent turn of pace. It's transatlantic prow apes the Buick boat-tail Riviera while the rest of the hull could have come from the subtle pennings of a BMW designer – just check out the rear side-glass profile and C-pillar shape. They're relatively easy to work on, and when they rot it's honest rot. And they're still cheap on the classic market, and as a second-classic or tow-bar equipped caravan hauler the 2279cc inclined inline four can't be beaten for torque. Bill Blydenstein's caravan-racing VX4/90 won the championship both times it was contested, and no one else would enter.
VITAL STATISTICS
1972 Vauxhall Victor FE 2300 SL
Engine 2279cc/4-cyl/OHC
Power ([email protected]) [email protected]
Torque (lb [email protected]) 138lb [email protected]
Top speed 100mph
0-60mph 8.9sec
Consumption 24mpg
Gearbox 4-spd manual + Overdrive/3-spd auto
WHAT TO LOOK FOR
BODYWORK & CHASSIS
As with many of the 101's peers, corrosion is your biggest enemy, despite Vauxhall's Magic Mirror paint. The problem is that panels are a struggle to find and the curvy nature of the body makes seamless repairs very tricky. Floors, sills and wheelarches are obvious rot spots to check, but also look over the whole of the front wings and the lower section of the rears. Valances also suffer, so make sure you have a peek behind the chrome bumpers.
The orange blight also strikes around the windscreen aperture and the bulkhead – not easy areas to repair. The sills and front doors are shared with the PC Cresta and Viscount, though they're not exactly blessed with an abundance of panels either. Exterior trim is nigh on impossible to source, so if you're buying a project, its condition is important.
ENGINE
Fortunately, in best Vauxhall tradition, while the body may fall apart, the mechanicals are hardy and their simple nature makes them a great choice if you like to tinker at home. If the engine has clocked up 100,000 miles or more, you need to keep your eyes open for blue smoke as wear strikes. A full rebuild will cost around £1000, but it might be better to try and track down a good secondhand unit, which will be about £100. The VX4/90 has twin-carburettors and an aluminium, high-compression head, the latter making regular coolant changes important, so check for signs of water and oil mixing or for rust-coloured coolant.
Gearbox-wise, it'll be obvious when a unit is worn as it'll be very noisy. Gear selection issues on the three-speed are usually down to worn bushes on the linkage – not an expensive fix. The Powerglide automatics are rare, and you're most likely to encounter a 4-speed floor shift. Rear axles can leak oil and will get very noisy very quickly if there's no lubricant. Optionally from 1965 and standard fit from 1966, the VX4/90 had a limited slip differential, to ensure that you could lay down that entire 98lb ft of torque.
BRAKES
Steering is by recirculating ball, which means it isn't the most accurate out there. Watch out for excessive play in the steering box, which certainly won't help matters, and also keep an eye out for tight points as you go from lock to lock, in case someone has over-adjusted out any play.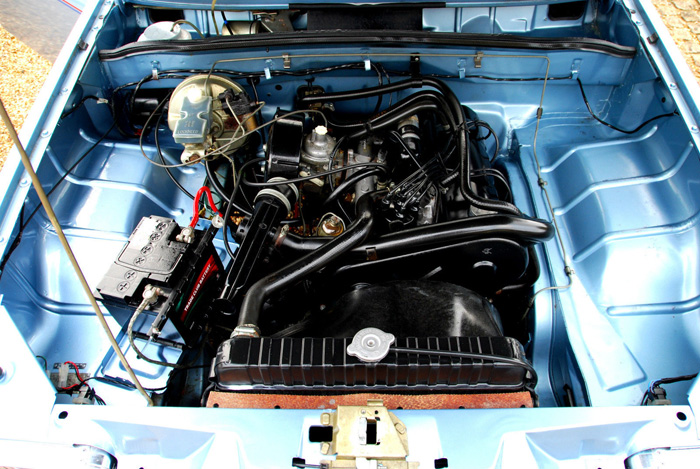 A replacement steering box won't be easy to find.
Suspension is simple coil springs and wishbones up front, with leaf springs at the rear. Telescopic dampers can leak, springs can sag and worn bushes can cause nasty clunks. Front lower balljoints can wear, too. To avoid a nasty failure, jack the car up and use a pry bar to lift the wheel. A small amount of play is okay, but a significant amount means it's replacement time.
Brakes are drum all-round for the Vauxhall Victor FE, with servo front discs on the VX4/90.
INTERIOR
Vinyl seats were standard fare, with individual front seats rather than a bench in the VX4/90. Cloth seats were optional and some were even specified with leather. Condition is everything as nothing is easily available, a situation not helped by almost annual tweaks. Electrics are fairly hardy, although you need to watch out for brittle wiring and dodgy earths causing components to fail.
OUR VERDICT
The FE is a marmite car. You love its '70s style or hate it. Yet if you find a good one it'll serve you well for years. They're durable, strong and have ample space for five adults, as long as they're in long trousers to avoid vinyl burns from those large Ambla seats. If you like cruising then a Victor has all you'll need, while those looking for a car with hooligan attitude and the allure of 14″ Rostyles will head straight to the twin-carbed VX4/90. These had standard-fit overdrive from '72-'74, four-speed manual from '74-'76 and a close-ratio Getrag five-speed gearbox in the final VX490 incarnation from 1977-'78. Lovers of straight-six power needn't leave the room either, as the Ventora (and Victor 3300 estate until 1974) models featured plusher trim and more torque, though no more effective performance and (slightly) more ponderous handling.