The Wolseley Hornet was introduced in 1931 alongside the Viper series, whose price and body styles were a departure from the previous 12 and 16 hp models, proving to be an immediate and phenomenal successs. 
The Wolseley Hornet was fitted with a 12 hp six cylinder ohv engine, and made available as a fabric saloon, coachbuilt saloon, or a sports two-seater – all options with just two doors. These were all considerably reduced in weight compared to previous models, with wire wheels replacing the previous models artillery wheel. Lightweight pattern bumpers were also fitted, with the exception of the two seater sports being without bumpers.
A new three-box body being reserved for the two more luxury-oriented versions.
In 1932 the Hornet range was extended to also include a 4 door light saloon, and a 2 door occasional four seater coupe. The existing variants also continued: 2 door coachbuilt saloon, 2 door fabric saloon, semi-sports 2 seater, and 2 seater coupe. Differences from the 1931 are minor, for instance the wheelnuts are now enclosed under a round steel chrome plated hubcap.
For 1933 the range was reduced to a light 4 door saloon, occasional four coupe. A new Hornet Special in chassis only form was introduced – bodywork being fitted by outside specialist coachbuilders. The enamel grill badge was replaced with an illuminated Wolseley Hornet badge. Trafficators were added to the front and rear above the number plate.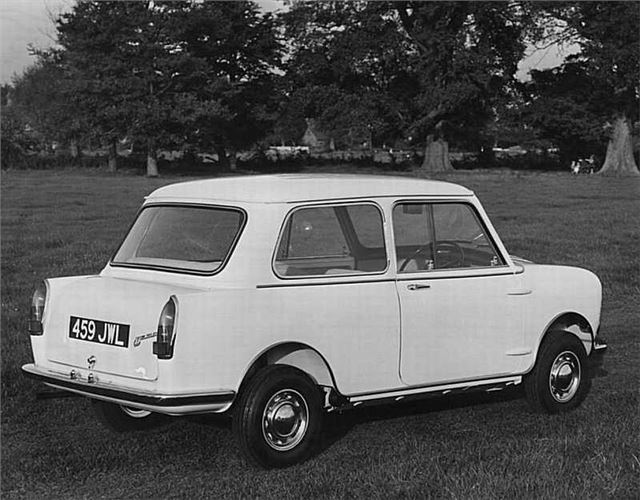 In 1934 the addition of a 'Free-wheel model' option on the 4-door saloon was added, and the trafficators relocated to the door pillars.
Initially in 1935 the options of Preselector 12/6 Saloon, or Occasional Four Coupe with a larger 14 hp engine were offered.
On 29th April 1935 the 'Series' models of Wolseley were introduced – replacing the former 'yearly' range of models. This new Hornet being larger, and also distinguishable by the inclusion of easiclean wheels of the pressed steel type.